Adding Dropbox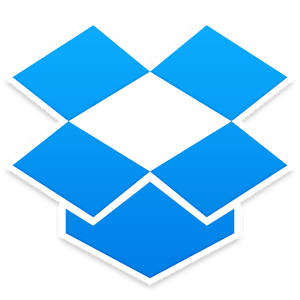 Dropbox is a file sharing application that can allow you to share documents you produce in Rental Vision with your smart phone, tablets, or other device.   In Rental Vision, Dropbox will be viewed as a printer.  So instead of selecting a printer, you would select Dropbox and your document would be "printed" to your Dropbox.  This means that anything that you can print can be shared with Dropbox.  To add Dropbox to Rental Vision, perform the following steps.
Install Dropbox
If you already have Dropbox installed, then you can skip this step
Go to Dropbox.com and look for the option to download to your system.
Download Dropbox and install
Add Dropbox as a Printer
Go to the Printer Manager from the Rental Vision drop down menu.
Select New from the options on the bottom of the form.
Select Dropbox from the options under Printer Name
From the Printer Manager Details form, select the items that you would like to be able to print to Dropbox.  These would be the same options for any printer in Rental Vision
From the Folder Options drop down, select the following for both Contract Folder Options and Report Folder Options.  A Contract Folder Option would be how you want to manage documents that are contract related such as Quotes, Reservations, Contracts and Invoices.  All other documents are considered Reports.  These options let you specify the starting folder, folder naming conventions, and how to handle duplicates
Root Folder – This would be a starting folder name for where documents would be stored.  If the folder does not exist, it will be created for you.  You can specify sub-folders by entering a complete path such as "MallardBay/Contracts" or just "MallardBay".  If you leave this blank, then all documents will appear in Dropbox without a folder.
Folder Name – This is the name of an additional folder inside of the Root Folder to further organize your documents.  See the drop down for a list of options
Duplicate Handling – This determines if you want a version number appended, overwrite the existing items, or skip and leave the original when a duplicate is found.
Save your settings
Sharing a document with Dropbox
To share a document, all you need to do is select print and then select the Dropbox printer from the printers that are offered.
[hozbreak]